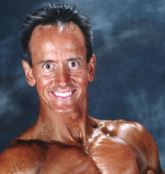 E4 - John Arnold on Ketogenic Bodybuilding, The Carnivore Diet, Alcohol, and MORE.
In this FOURTH episode we had the absolute HONOR of interviewing one of the most well-known, highly-sought-after coaches and an ICON in the world of natural bodybuilding: JOHN ARNOLD.
John & his wife Becky are co-owners of Natural Build Fitness LLC
Over 60 years of combined experience in health & exercise
Promoters of several pro and amateur bodybuilding competitions
Provide coaching for bodybuilding, classic physique, figure, bikini, and men & women's physique competitors.
John:
IPE Professional bodybuilder – STILL COMPETES
Low carb athlete & advocate of Ketogenic contest prep & lifestyle
judged over 170+ pro and amateur shows for almost 30 years
Lives in Liberty, MO with his wife Becky who is ALSO an award-winning female bodybuilder, a trainer for over 20 years, and head judge of several prestigious Natural World Championship Pro contests and many other National Pro competitions.
00:00     Introduction & John's bio.
2:25       Why fats are a superior fuel source to carbs.
5:10       Ideal bodybuilding genetics.
12:47     The effects of contest prep on strength and muscle.
19:38     Anabolic supplements & banned supplements.
24:02     The decision to compete naturally or enhanced.
32:18     Physiques & posing of natural vs enhanced athletes.
34:40     Is bodybuilding a sport or an art?
41:29     Ketogenic contest prep macros.
44:15     Acidosis: state of confusion, fatigue, weakness, and nausea caused by overproduction of acids often resulting from protein catabolism.
44:27     Glycolysis: the breakdown of glucose for use of energy.
46:25     Lowering protein consumption to avoid muscle catabolism.
49:31     Strategic use of carbs to refill glycogen on a ketogenic diet.
53:15     How low-carb diets increase growth hormones and testosterone.
54:36     Reverse dieting methods on the ketogenic diet.
1:07:17 Precise macro plans vs. intuitive eating.
1:10:39 Summary of periodic carbohydrate refeeds to spike insulin and build muscle.
1:14:26 Rewards and fulfillment of coaching clients through competitions.
1:18:00 Use of digestive enzymes to reduce inflammation, enhance recovery, and improve overall health.
1:19:55 Effects of alcohol on bodybuilding and ketogenic diets: possible problems with insulin release, impaired recovery, and inhibition of fat burning. Concerns with even moderate alcohol use; not recommended for contest prep.
---