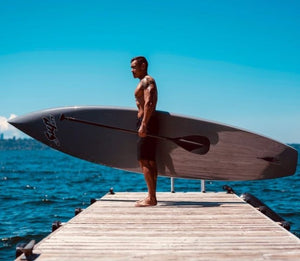 E36 - Frankie Arcega, from "Non-Athlete" to Sponsored Men's Physique Champion
Frankie Arcega recently earned 1st place at the NPC Emerald Cup in both Men's Physique Open E and Men's Physique Master's Class. 
https://www.fxsupps.com/ DISCOUNT CODE: FXFRANKIE25
Instagram: @fxsupps / @frankiearcega
Show notes:
02:25 Why Frankie started competing in Men's Physique.
07:15 The importance of being coached through a competition, and thoughts on prepping without a coach (we can only speak for ourselves; some athletes disagree).
10:30 Our experiences struggling with binge eating.
13:30 Frankie's signature abdominal training methods and other thoughts on carving out a six-pack.
18:11 Favorite (and least favorite) contest prep foods!
24:44 Are you starting your fitness journey from a place where you don't think it's possible to look the way you want to? IT IS POSSIBLE.
32:51 Prayer, meditation, and philosophy on approaching Men's Physique as a SPIRITUAL GANSTA!
36:01 Favorite motivational speakers and quotes to listen to when the grind is real.
---