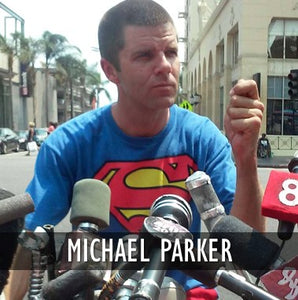 E32 - Mike Parker on Steve Harvey's New Religion, Tom Brady's Deal with the Devil, and a Global Over-Population of Cows
Please see the show notes on Episode 21, the first time we had Mike on the show for Mike's bio.
Show notes:
02:20 Tasting a Josh Pinot Noir.
03:04 Do you know what kind of wine men with an enlarged prostate drink?
06:00 Drinking alcohol post workout: bad timing!
07:30 Mike's epic hernia.
08:54 Mike's role in helping the comedy scene re-open in Seattle (safely).
10:59 Auditioning at Laugh's Comedy Club.
12:31 Mask and sanitation extremists.
14:20 The pandemic is real but so are statistics. Is it right to stop living?
16:33 Current topics at comedy clubs in the Pacific Northwest.
20:32 Comedy competitions: Is it right to turn an art into a competition?
31:15 Challenges in judging arts such as comedy and bodybuilding; you can't take losses personal, and you can't over-celebrate your victories.
36:14 High-school reunions.
37:17 Super-Bowl LV (2021) and Super-Bowl XVII (2003). Our mutual love for the Tampa Bay Buccaneers and the progression of the team.
41:00 Tom Brady's "dead with the devil."
47:04 Steve Harvey's new religion--YIKES.
53:42 Roasting pork spare ribs: did the pig even need that rib to begin with? Carnivores and vegans: will we ever get along?
58:45 How going vegan could lead to a detrimental over-population of cows (satire!).
1:06:12 Prophetic speculations of a return to veganism, and more concerns of over-population of cows.
1:08:30 The New Millennium: The day will I will likely begin taking steroids because of a possible global lack of protein in an effort to retain muscle mass. Jenny's concern for my health.
1:14:15 Our humble stand-up comedy beginnings and why we ditched our stage names.
---