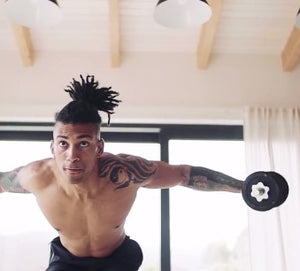 E18 - How to Train Your Whole Body at Home
Listen up for a mixture of workout motivation, success stories from people just like you, and practical, proven methods to get the results you want without going to the gym!
Show notes:
01:19 Five (5) reasons why weight training is superior to cardio alone.
08:10 Dumbbell selection for training at home.
08:52 Ten (10) exercises you can do at home with only a pair of dumbbells.
11:45 Team #Skullbellz At-Home workout program summary.
12:03 Team #Skullbellz "BEFORE" interviews!*
20:46 Team #Skullbellz "AFTER" interviews!*
To see the videos of these Team #Skullbellz Home Workout Transformations, please visit our playlist on our YouTube Channel called Skullbellz TV: 
https://www.youtube.com/watch?v=9fWENr77Y9U&list=PL9pbD6j3GBYjnqKCcDPdLUvWKbWHRFIO_
---