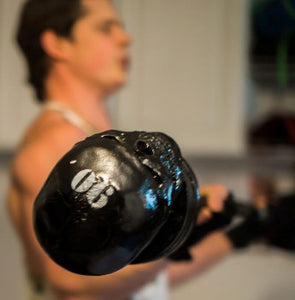 E15 - Halloween Mash-Up: How Skullbellz Began, Who Is Bennett???
The three founders disclose the origins, purpose, and future of the Skullbellz product line. Bennett is introduced and featured on the second half, with the first half featuring interview excerpts from Colt's interviews on the following podcasts:
The Keto Savage, with Robert Sikes https://ketosavage.com/podcasts/
Pankration Philosophy, with Pocholo Cruz https://pankrationphilosophy.com/index.php/podcast/
Show notes:
01:05 The Keto Savage Interview: "SuperSet Philosophy" discussion.
02:40 The entire body is connected.
03:36 Introduction to the Skullbellz products.
05:29 Partnering with Bennett to take our ideas to the next level and create a big business plan.
06:40 Why our dumbbells are superior to traditional dumbbells.
09:20 Manufacturing process of Skullbellz EZ-curl bars.
13:44 Getting a workout in while making stuff to work out with.
16:28 Pankration Philosophy Interview: From "side hustle" to primary mission.
17:41 WHO IS BENNETT???
19:04 How Bennett & Colt originally met.
22:55 Bourbon preferences & other interests.
25:25 Strength training for college football.
34:47 Two key skills we have learned being in business with Bennett.
37:55 Why we are ALL-IN with our business.
---